Foil seal
Self-amalgamating Foil Seal - What is it?
Our innovative vinyl tiles and floorboards are provided with a self-adhesive, patented self-amalgamating film on the back, which protrudes 3 cm on two sides.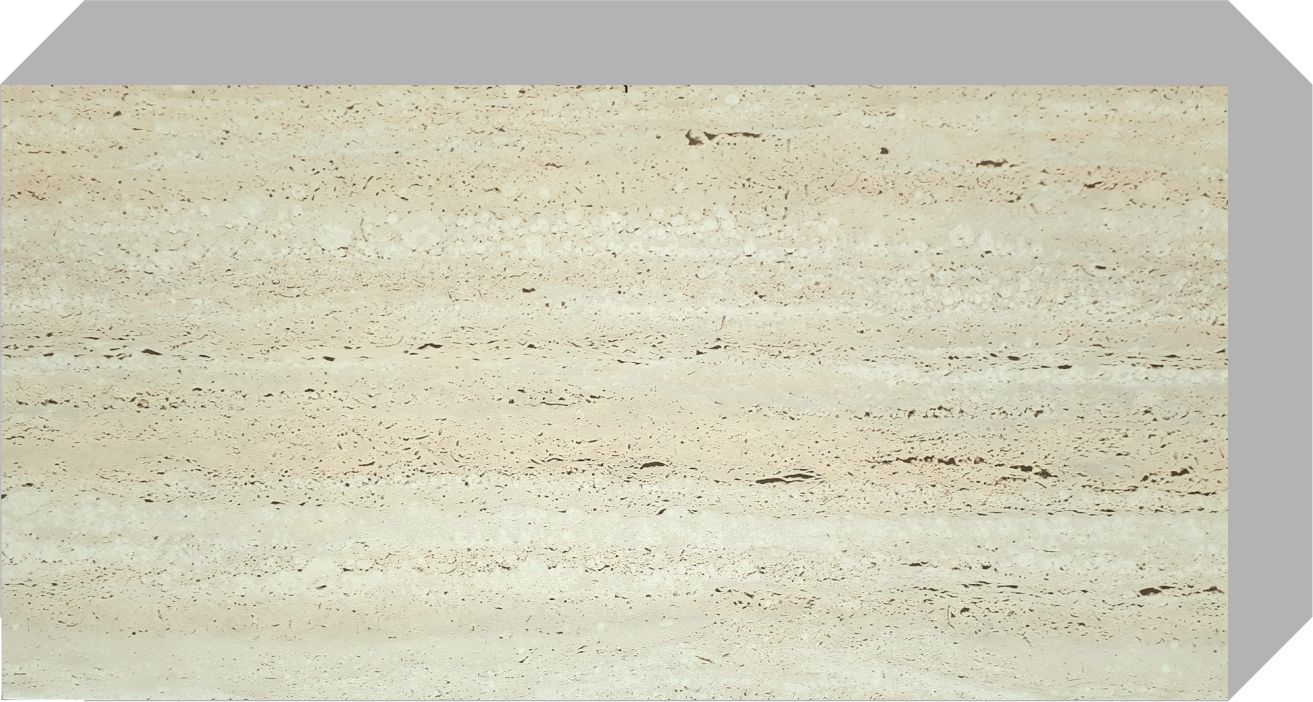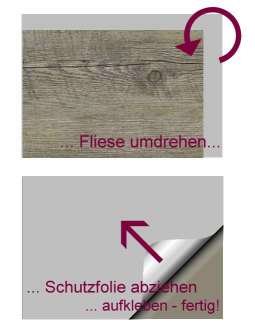 This overhang is necessary to achieve absolute watertightness. The tiles must be attached in such a way that the first row of tiles is attached in such a way that all subsequent rows are glued to the overlaps of the previous tiles. As a result of this bonding, the film is welded to be watertight.
Before starting work, please ensure that the surface is absolutely clean, free of grease and dry.
Then do the following:
| | |
| --- | --- |
| | Start laying so that the smooth sides of the tile are laid out in a corner. Use a squeegee to apply the film to the surface without bubbles. |
| | Now the next tile is glued with the smooth side on the overlap of the previous tile. The foils weld together and form a water-impermeable layer. |
| | Do this step with all subsequent tiles. |
| | The adhesive tiles weld themselves to the wall thanks to the patented foil seal to form a consistently watertight surface. |
| | In order to achieve absolute tightness, all outer edges must then be sealed with silicone. Your new wall or floor design is ready. |
| | |
Please read the attached installation instructions before starting work.
1
to
1
(from a total of
1
)